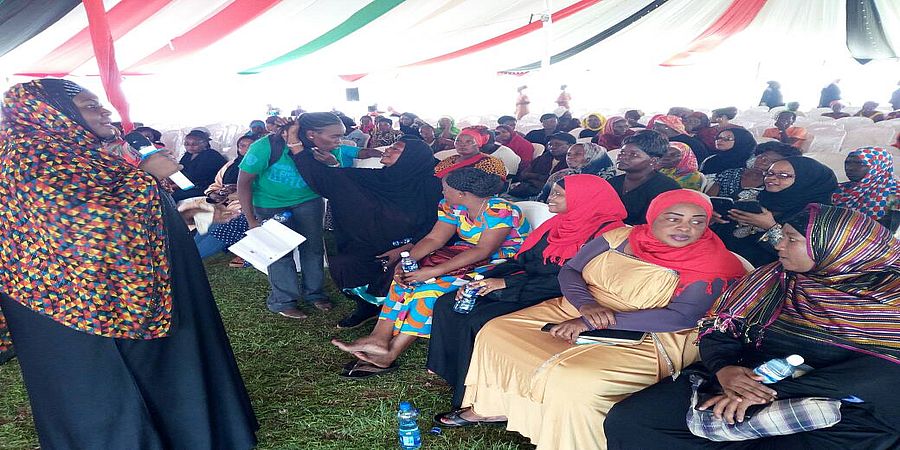 Kongamano la kina mama on women involvement in peace building and their participation in mitigating violence
during political and electoral processes.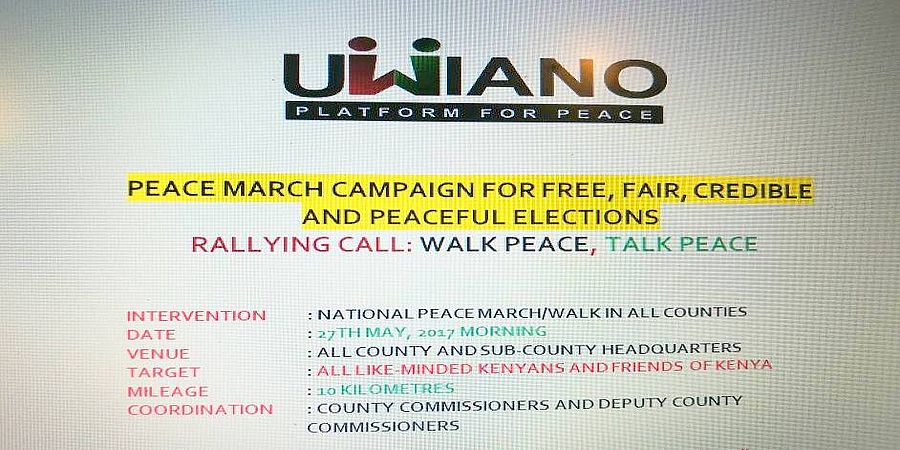 The UWIANO Platform has planned countrywide peace match/walk on 27th May,2017 in all the Counties and Sub-Counties to run concurrently on the eve of the Political Parties Campaigns slated for 28th May,2017.It is envisaged that the peace match will help set the stage for peaceful campaigns and galvanise stakeholders towards peaceful elections. The event is being coordinated by the County Commissioners and Deputy County Commissioners in all the Counties and Sub-Counties respectively.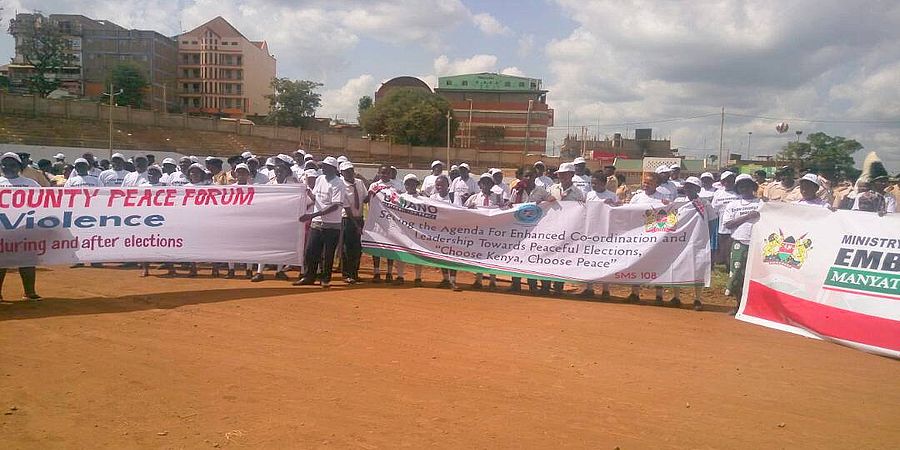 Peace Stakeholders during the Embu County Peace forum aimed at ensuring peaceful elections
and political transition.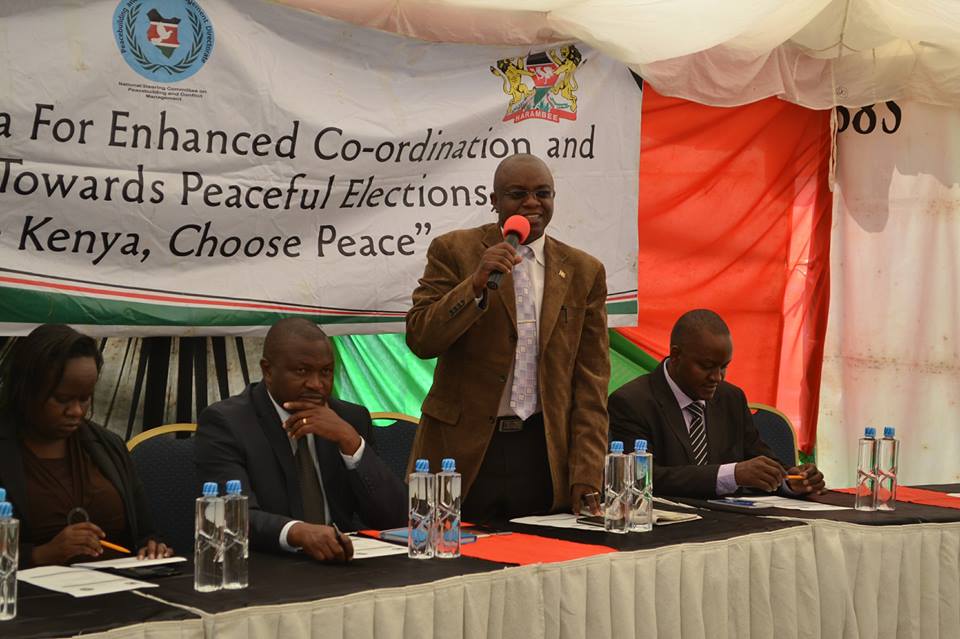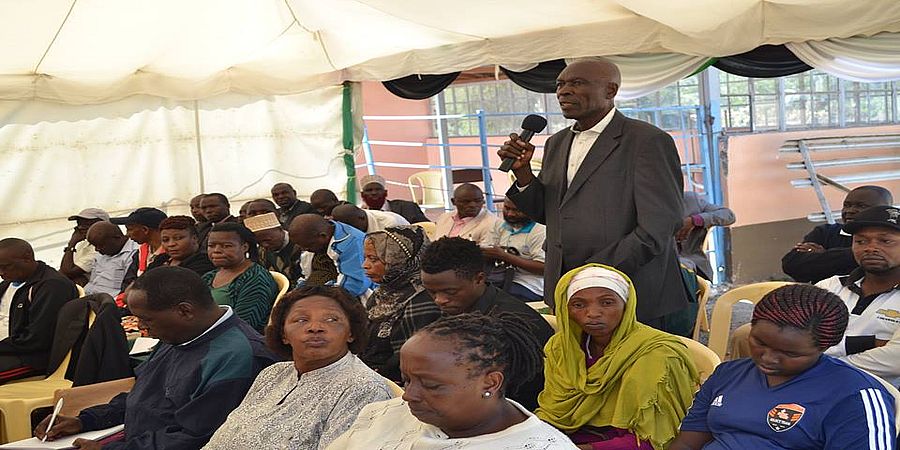 Peace stakeholders during the Nairobi County Peace Forum. The forum offered
 an opportunity for the stakeholders to discuss their roles in conflict Early Warning and Early
Response and explore ways of
improving and strengthening coordination in the county.